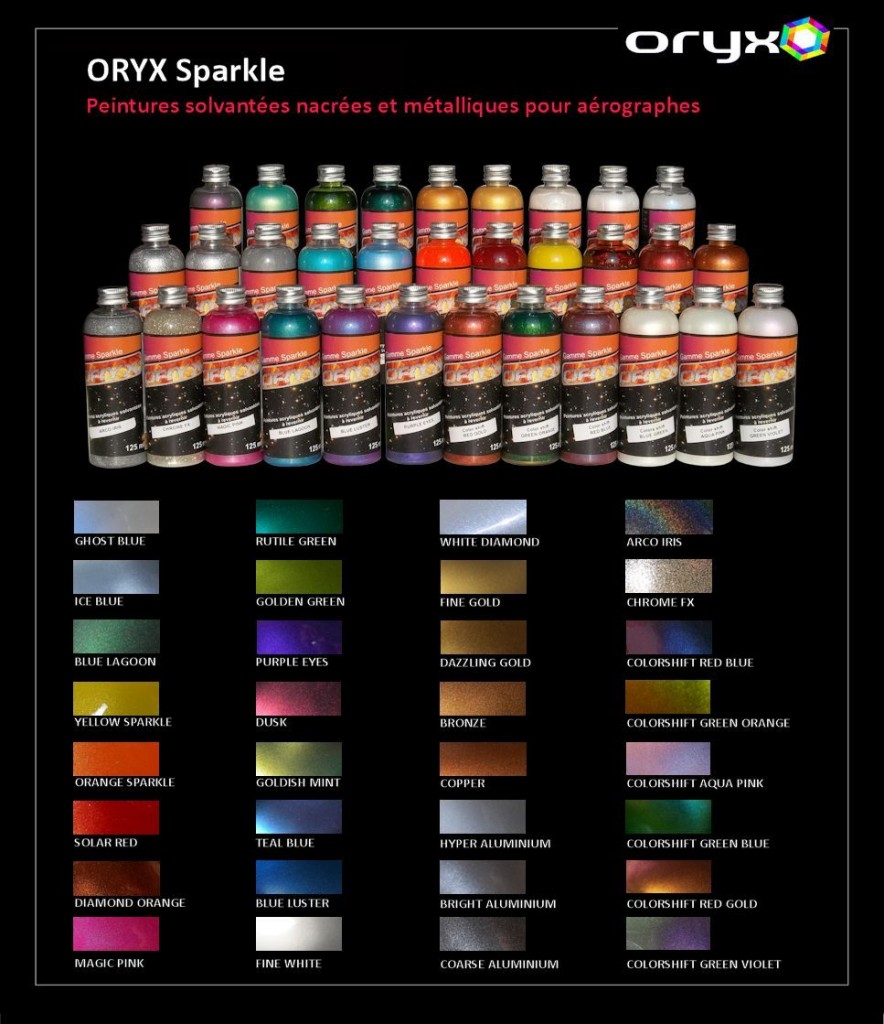 Discover the colour from a new perspective !
Stardustcolors presents its brand new range of airbrush paints : pearl, metallic and chameleons paints, available in 32 iridescent colors.
Airbrush paint perlescent / Pearl finish
– Ready to use and already thinned according to the thinning recommendation for an optimal application performance
– To be applied easily and safely to all common substrates, as long as this one has been properly prepared and primed
– Top coat needed: It provides a glossy and protective film
Metallic finish
– Simple to achieve for a vibrant effect
– Created by combining powdered metal and pigments, Solvent based 2K paints
– To be sprayed in repeated and thin passes rather than in thick coats
Chameleons
– Colour shift effects, depending on the angles and light
– Ready to use with any airbrush nozzle
– Use a clear coat with a good UV inhibitor to protect your perfect paint job
These paints, of the GRAPHIC brand, meet the highest quality standards in terms of manufacturing and ingredients.
Decorative paint effects for Airbrush
They can be used for car paint, or for modeling painting (Lexan, polyester fiber, etc..).
These pearl or metallic (micro glitter flakes) paints, produce a variety of colours and reflections, when observed in the shade or under direct light.
Specially designed for airbrushing or spray paint, their grain is very fine and their colours are intense and saturated.
The Sparkle range paints are very easy to use: Simply ensure to apply the paint over a black or white background.
One of our latest product : True fire effect

Start airbrushing simple flames for rendering dramatic and realistic interpretations of actual fire burning down the surface of motorcycles paint, automobiles, boats and aircraft. Graphic templates can be provided to help you in your painting and save you precious time masking and drawing curves by hand.