This post concerns only sprayable paints used in automotive and design.
Below is a clarification for outsiders who wish to distinguish between the various names of paints used !
Lacquers or 2K paints (solvent based). *don't exist in water based version
They are paints with a hard, resistant, 'glossy finish' and as such don't need to be topcoated.
These products are polyurethane based, thick paints and are bi-component because they always go with a hardener.
The hardener will allow to trigger the hardening and the drying of the paint.
They can be thinned reasonably up to 15%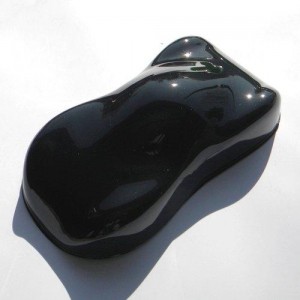 Advantages: 
– Time saving (they are both paint and protective clear coat)
– High resistance to thinners, oils, alcohols…
Disadvantages:
– Very thick
– Long drying time
– Risks of sagging
– Once the hardener has been added, they must be used within 30mn, if not they will become  unusable
They are mostly used for the painting of trucks/buses and in industry.
**********************************************************************************
1K Paints are available in solvent based or waterborne (water-based) versions:
Solvent based :
They have many names, which often leads to confusion:
« 1K basecoat»
« Mono-component paint»
« 1K paint»
They have a matt aspect and must be topcoated.
These paints are used mainly in automotive paint and are called 2-coats since they are part of a two-stage system : Basecoat + Clear coat.
They are mono component, meaning that no hardener is required since they dry in the air.
When they dry they display a dull and matt aspect. It's only after having been topcoated that they show their final aspect.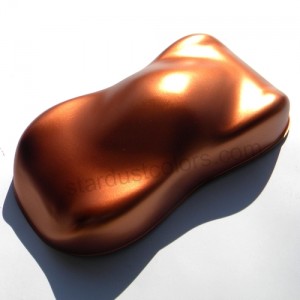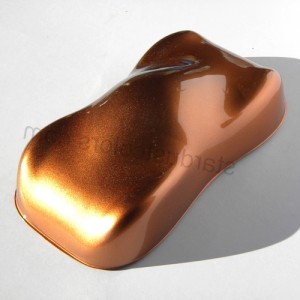 Advantages:
– Almost immediate drying, and therefore little risk of drip
– Excellent fluidity, and thinning down possible up to 100%!
– Very fine: With only a thickness between 20 and 40µm, they don't create thick layers or variations in paint thickness called "steps"
– Unlimited shelf life and possibility of reuse as no hardener nor catalyzer is used.
Disadvantages:
When they are not topcoated, 1K paint are not very resistant. Thus, it's important to be careful with liquids such as oil, thinner and alcohol.
Clear coat is imperative
They are ideal for the application of airbrush paint which requires high precision and very fine nozzles.