StardustColors has been presenting since 2011 all of its
new paints specially designed for airbrush artists

.

A new brand called Graphic, available in a full range of colours,  in small 125ml pack size, along with two thinners, a transparent one and a cleaning one.

These products arrive in time to meet unsatisfied demand until now, as it was difficult to get anything other than water-based paints or inks and of foreign brands.

Packed by StardustColors, the airbrush paint were developed in collaboration with Regis Hanriot , a French artist and trainer, who put his big experience in airbrushing and car paint at the service of this exciting project.
The airbrush paints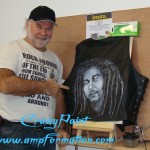 After more than 20 years he's working as a trainer and project / process / product developer  in major paint companies ( Dupont, Akzo Nobel, Standox XL).
A self-taught and a passionate person, he practices airbrushing since the Kustom Kulture movement, and makes himself available for professional training in decoration and airbrushing.
The airbrush paint GRAPHIC paints are solvent-based paints 1K basecoat. They are already pre-diluted to allow a good flow, even with the smallest nozzles. They are compatible with the most good quality airbrushes.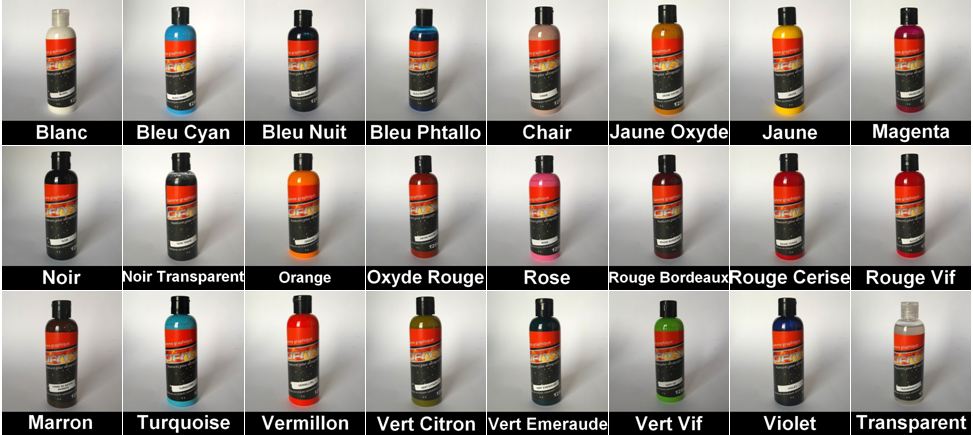 They come in more than twenty colours, from opaque to semi- transparent shades (semi-transparent paints let a lot of light pass through them), and can be thinned up to 200 %. They are guaranteed lead-free products.  They offer brighter colors, for free hand paintings or stencil works.
What are the benefits of solvent-based paints ?
They have many advantages comparing to water-based paints: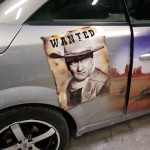 • Fast drying
• Thinner paint coat once dry
• Perfect UV resistance
• Greater fluidity, unlimited possibility of dilution,  less clogged nozzles
• Better adhesion of the paint on many types of supports
Find  more details on the data sheet and the application instructions for special airbrush paint.